Hosted by Moscrop Secondary | Sponsored by Sunrise Soya Foods
The 2023 BC Secondary School Table Tennis Championships: a Smashing Success!
Above, header image:
Moments before the start of the 50th anniversary of the BCSSTTC tournament at Moscrop Secondary School, March 3-4, 2023.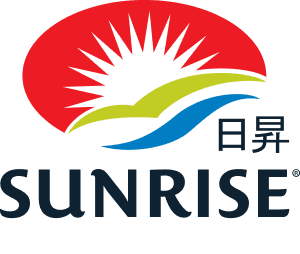 The 50th running of the BC Secondary School Table Tennis Championships (BCSSTTC) at Moscrop Secondary in Burnaby this past weekend (March 3-4, 2023) was hands-down the best tournament in the event's 50 year history. The annual high school championships, sponsored by Sunrise Soya Foods and started by Dr. Chandra Madhosingh back in 1973, is BC's most important tournament from the point of view of junior development. Nearly 181 students, representing 31 schools along with 70 plus student volunteers from Moscrop, participated in what was for most, their very first major competitive table tennis experience.
Things have really changed since I played for Van Tech at that very first BC Secondary School Table Tennis Championships tournament back in 1973 in the gym at Strathcona Elementary. I was impressed at the size of the event. The bleachers were consistently full of students and families cheering on favourite teams. I was impressed by the huge number of student volunteers. These organized and effective score keepers, most with little experience with table tennis, kept the tourney run like a Swiss watch. I was overwhelmed by the deep humanity of teachers. Some of whom worked against great odds to produce teams. As a former competitor, I was a little in awe at the quality of play overall and especially taken aback at the level of play of the top players.
Moscrop really steps up as host
Let's start with praise for Moscrop Secondary School, the host of this year's event, and the teachers from the PE department Mr. Scott Spracklin, the Athletic Director, and PE department head Mrs. Colleen Gaskell who made it possible to hold the event at Moscrop. In my day, PE teachers snickered at table tennis and held popular team sports like soccer, football, basketball and volleyball above all else. Times have changed. Like the PE teachers from Moscrop, the several other teachers I met at the event –Larry Seehagan, John and Michael– each hosting a team from their schools. These educators definitely have a palpable respect for table tennis and support table tennis programs in their schools for the simple reason that their kids love to play the game. What their students want, these teachers are inspired to make it happen, often working against the odds. Mr. Seehagan from Burnaby North has hosted a team for more than a decade while his school has hosted this tournament at least 9 times.
Student volunteers at Moscrop, the backbone of the tournament
"A big shout-out goes to the large number of Moscrop student volunteers who put in two long days and kept the tournament running on time", says Competition Manager Frank Liao. Meanwhile, Anson Lam in charge of Operations & Control Desk could not agree more, "These kids were amazing and the respect from the players towards these novice score keepers was really good to see". At Moscrop, students are mandated to volunteer around 10 hours per semester. For each hour a student volunteer puts in, they also get one credit towards some mighty fine school branded incentive gifts including a dry-fit t-shirt, a much-coveted powder blue hoodie, available exclusively through this program, and at the highest levels of volunteer service, the Moscrop school jacket. Among these eager volunteers is Nicholas Wu, a senior at Moscrop who has amassed over 100 volunteer hours this past semester, 29 hours from this event alone! Thank you, Nicholas and the legion of other capable Moscrop volunteers who made this table tennis tournament the best to date.
Moscrop boasts an inspiring venue
Besides fine teachers and volunteers, Moscrop Secondary boasts perhaps the most superbly decorated main gymnasium to have hosted this event. The walls and centre court are awash in a panther motif set in the school's colours, while two omniscient cat eyes, painted high up on the north wall, perhaps to intimidate visiting sports teams, were today a benign witness to two days of the most exciting table tennis action in years.
A moment of silence for Dr. Chandra Madhosingh
This year's BCSSTTC tournament began with a warm welcome and introduction from tournament organizer Frank Liao, who together with Anson Lam exemplify the highest level of volunteer service, in the spirit of Dr. Chandra Madhosingh. From 1973 until he recently handed the reigns over to a new generation of table tennis officials, Chandra planned, manned, organized and ran this yearly tournament in his "spare time". Secondary school teacher, scientist, BC's eminent table tennis enthusiast at the time, and the man everyone around here considers the father of BC table tennis, Dr. Madhosingh conceived of this tournament as a starting point for children on a pathway to organized table tennis, an introduction to competitive play for young players. Many of these novice competitors went on to become national elites from Eddy Lo and Peter Joe in the 1970's to national champions like Frank's sister Ivy. Frank and Ivy Liao, young table tennis players with enormous talent, became proteges of Chandra once he spotted their talent. He rewarded their efforts through coaching, support and mentoring until they caught wing and flew to the highest levels of the sport in Canada.
In Moscrop's packed main gym Friday morning, at the start of the 50th anniversary of the BC Secondary School Table Tennis Championships tournament, the spirit of volunteer services came full circle as Frank lead the packed gym in a moment of silence for Dr. Madhosingh who passed away in December of 2023. A roar of applause from the bleachers broke the silence and the tournament was underway.
Speaking of exciting table tennis action, the 181 athletes attending the 2023 BC Secondary School Table Tennis Championships were clearly passionate for the sport, Harimoto-style yells filled the gyms, and it was difficult to focus on any one match as they were all really exciting to watch at every skill level. I'm no George Plimpton and cannot possibly put into words the sportsmanship, skill, and edge-of-your-seat competitiveness I witnessed over the two days of the tournament. So I'll be brief.
In the Boys Team event, there was a spectacular semifinals between Lord Byng and Sir Winston Churchill. Lord Byng was victorious and went on to the final lead by Ethan Yiu's two impressive singles wins. Lord Bing went on to take the Chandra Madhosingh Cup and first Boys Team gold medal in over two decades.
In the Girls Team event, there was a huge upset with Burnaby North taking Semiahmoo A in the semifinals. Fiona Nie took two singles wins for Semiahmoo, but Burnaby North overcame that deficit and won the team match 3-2 en route to their first Girls Team gold medal and the Calveley Cup since 2016.
In doubles events, Fiona Nie and Joanne Cai from Semiahmoo win gold. This was Fiona's second straight year of taking gold in the Girls Doubles. In Mixed Doubles, Fiona and brother Oscar from Semiahmoo win gold for the second straight year. Meanwhile in Boys Doubles, Nathaniel Wu and Raymond Zhu from Sir Winston Churchill win gold for the second straight year, and did not lose a single set during these two title runs. Remarkable!
In Girls Singles, there was an all grade 12 final with Fiona Nie versus Sofia Li, both superstars of the sport at a provincial level already. Fiona went on to win accumulating back to back gold medals to finish off her high school career. Congratulations goes to Lok Huen Tong (Rebecca) from Hong Kong representing Okanagan Mission Secondary. The only player from her school, Rebecca and her family made the long drive down to the coast to see their daughter make it all the way to the quarter finals of the girls singles, losing out to Sofia Li from Moscrop!
In Boys Singles, Iranian-born Parsa Abdollahi, in Canada only two weeks, announced his arrival on the local table tennis scene with skill and consistency to make it all the way to the finals. En route, he claimed two massive upsets. The first was in quarterfinals where he dispatched 2nd seed Terry Li from R.E. Mountain, and the other was taking out 4th seed Ethan Yiu from Lord Byng. His momentum was ended by the finesse and power of number one seed David Mandelstam from King David in the finals. This is David's first ever gold medal at the secondary school provincials.
Athlete, volunteer, and overall good guy TJ Erdmann from Moscrop won the Fair Play Award with pretty much unanimous support and much applause.
The event wrapped up on Saturday evening with the awards ceremony which is now on the BCSSTTC Youtube channel, along with all the official videos from the two day event. Check them out!
A huge thank you from everyone on the BCTTA board of directors to superb organizers Frank and Anson, to the Moscrop PE department and to the team sponsor teachers who made it possible for their teams to attend, to the fierce competitors supported loudly by friends and families, to the patient volunteers who kept things humming along and who had to move their heads back and forth many thousands of times. See you again next year!
Athletes and Teachers: Share your thoughts on the tournament
Your story is important! Please take a few minutes to share your thoughts on this event. We are looking for stories about your experiences at the BCSSTTC Tournament from the perspective of volunteers, athletes, teachers, and parents. Your shared stories will be compiled and published on a new BC Secondary Schools Table tennis Championships website to be built this spring! Stories like yours are essential to creating an interest in others for this fun and challenging sport-for-life. Please contribute. Click on the first button on the right hand column to share! ("Tell us about your experience!")
Athletes, teachers & Volunteers:
We'd like to know your thoughts about this event!
Stories matter. The BC Secondary Schools table Tennis Championships is about to get a major upgrade to its website and we would love to publish first-hand accounts of your experience as a competitor, volunteer or teacher in this year's tournament. These narratives provide an important point of reference for future athletes, volunteers and teachers who are considering participating in this event.
Photos from the tournament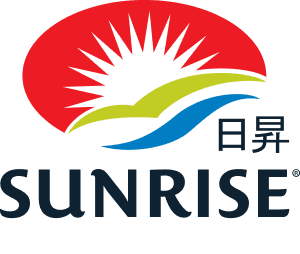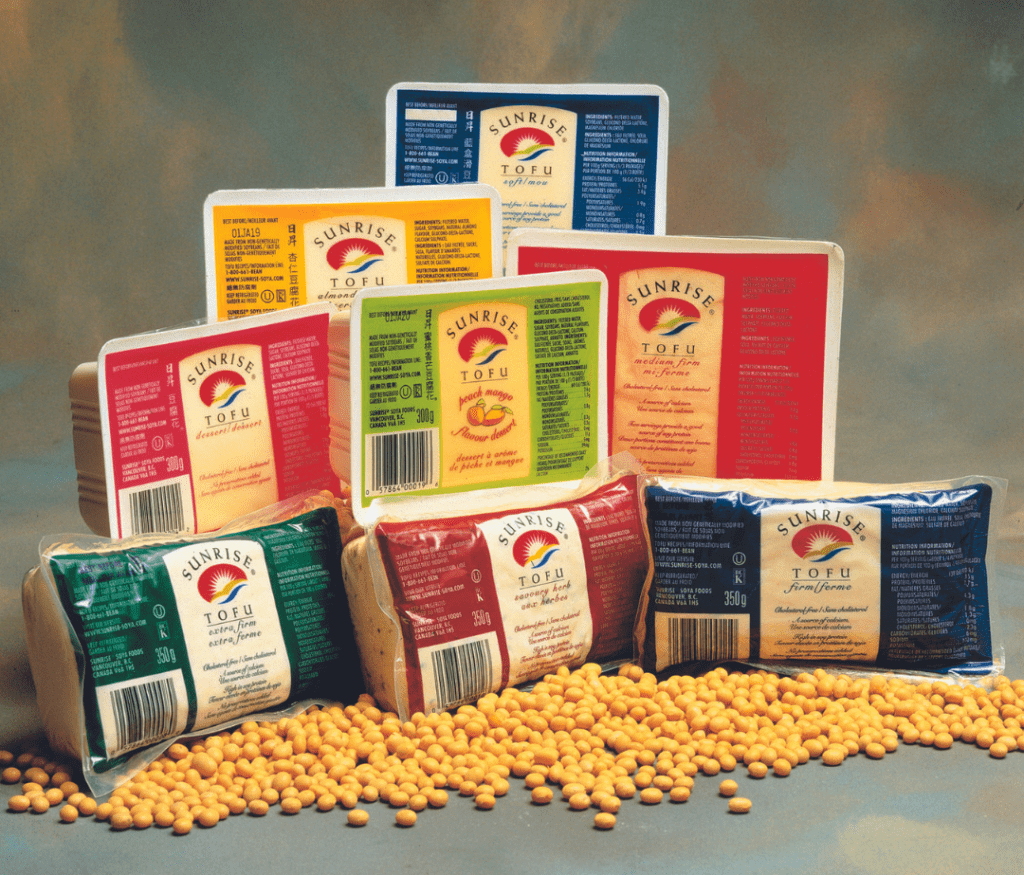 A diverse range of soy products with something for everyone – tofu, desserts, traditional varieties and beverages.